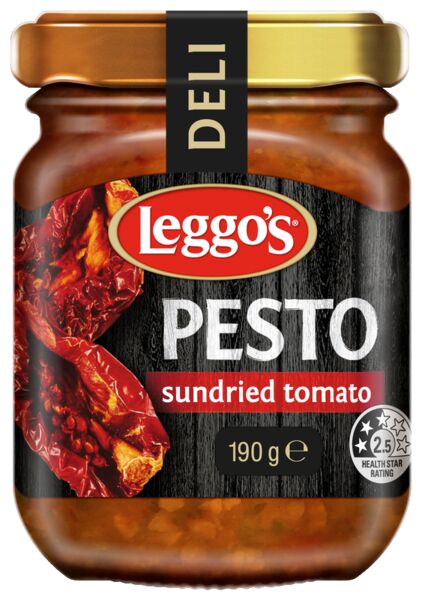 Leggo's Sundried Tomato Pesto 190g
Ingredients
Nutritional Information
Tomatoes (50%) (reconstituted), canola oil, sundried tomatoes (9%), capsicum (9%), nuts (6%) (cashews, almonds), salt, garlic, herbs, lemon juice concentrate, thickeners (1422, xanthan gum), tomato paste (0.5%), natural cheese flavour (contains milk), pepper.
Contains tree nuts and milk.
Whilst all care has been taken to ensure the information is
correct, please refer to the product label for further information.
Cooking Hints and Tips
Add Leggo's Pesto to salad dressings or mayonnaise to give extra zest to salads.